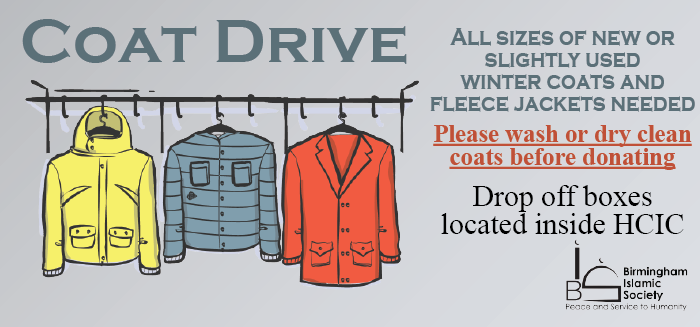 Brrr!! The temperatures are dipping below freezing by now. In order to ensure that no individual goes without a warm coat during the cold winter months, we are collecting winter coats for our local needy families in Birmingham.
Please drop off your NEW or GENTLY USED donation at the Hoover Crescent Islamic Center starting this Friday, December 28th.
Monetary donations are also welcomed, please click here to make a donation.
Our goal is to collect at least the following:
Winter Coats
Small-19
Medium-19
Large-16
XL-8
2xl-2
Fleece Jackets
Small-5
Medium-7
Large-10
XL-8
JazaakAllah khair!