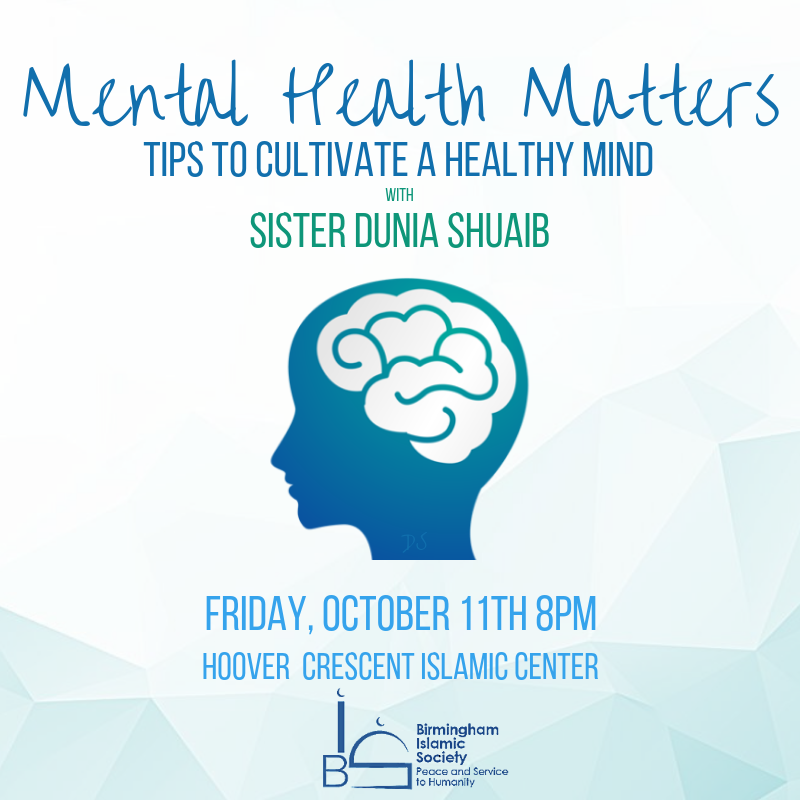 Our mental health is essential to our overall well-being. It affects how we think, feel, and act. Mental health is important at every stage of life, from childhood and adolescence through adulthood. Taking care of our emotional well-being has always been important, but it's imperative now more than ever.
Mental Health Matters will be a concise, informative and engaging lecture in which Sr. Dunia Shuaib will share practical tips that anyone can use to cultivate a healthy mind. As she always does, she will combine principles of psychology and Islamic sciences to provide tools that will leave you empowered and ready to improve your spiritual, mental and emotional wellbeing.
This lecture is FREE to attend and will be great for families, everyone can benefit children, youth and adults.
For more information about Sr. Dunia Shuaib, visit her website at https://duniashuaib.com.