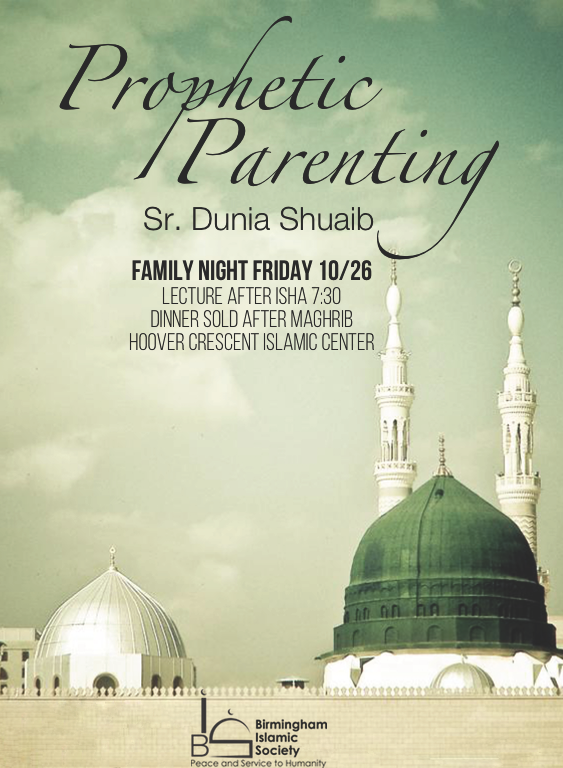 In this unique class, Prophetic Parenting, Ustadha Dunia will transport you into a day in the life of our beloved Prophet (ﷺ).  By learning about the beautiful facets of his life, especially as a parent, we can aspire to embody his noble characteristics (ﷺ), to implement and practice them in our everyday lives. We will explore beautiful and faith-inspiring examples of the Prophet's mercy, gentleness, wisdom, and excellence in his own parenting and the way he dealt with children… all while inculcating in them the highest levels of aspiration, discipline, curiosity, intelligence, and spiritual resolve.
This course will also enable parents, caretakers, older siblings and teachers to instill a sense of maturity, sense of responsibility and leadership within children so that, ultimately, our children may become the comfort and coolness of our eyes. We will go through many examples found in the Qur'an and Sunnah to show how many of these modern-day concepts were actually embodied within the Prophet's every day life, including emotional intelligence.
This is a class that, insha'Allah, will help inspire you and give you many of the tools you need to embark on a parenting journey that is both fulfilling and rewarding. These lessons will help extend our understanding of how to not just deal with relationships with our children, but also with our other relationships. Studies have shown, time after time, that effective parenting can be a precursor and foundational aspect to the success of a child as they progress through life. Join us in this class with Ustadha Dunia… as this is one you will not want to miss!